Grapeseed oil is extracted from the seeds of grapes that are often cultivated to produce wine. Although it is cultivated for wine, it is also used in various cosmetic and beauty products because of its benefits to skin and hair. Is grapeseed oil good for beard growth?
Grapeseed oil is good for beard growth because it is abundant in antioxidant and contains linoleic acid that keeps your hair follicles and strands healthy. Apart from it, it increases blood flow and stimulates hair growth.
Why is Grapeseed Oil Good For Beard Growth?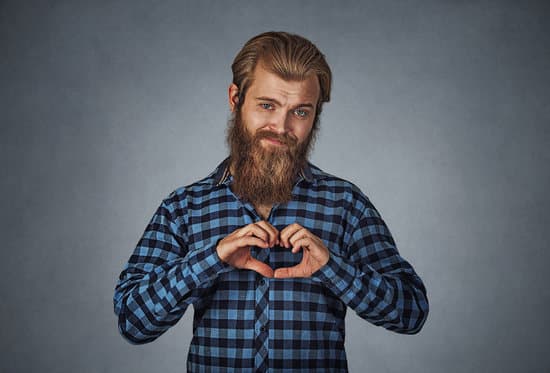 Grapeseed oil is good for beard growth because
#1. It Contains linoleic acid
Grapeseed oil contains linoleic acid, which is essentially very light. Right after applying this oil, it provides a shine to your hair. On top of that, it enters deep down the hair follicle and strengthens the follicles and keeps it healthy, stimulating the growth of your hair.
Due to moisturizing and conditioning property, it softens your hair and keeps it hydrated.
Additionally, it also repairs dry skin and maintains its smoothness.
Apart from that, it prevents beard dandruff and hair loss.
#2. It Contains Antioxidant
Grapeseed oil contains a plethora of antioxidants that increase blood flow. If blood flow increases in your hair follicle, it definitely stimulates hair growth.
Not only it increases blood flow, but it is also worthwhile for
Preventing shrinking of the hair follicle
Preventing hair loss
Reducing free radical that keeps your hair healthy
4. It is rich  in Vitamin E
Grapeseed oil contains vitamin E. It carries out a critical role in
Moisturizing your hair
Rejuvenating skin
Nourishing hair follicle to prevent hair loss
Preventing dryness and reducing itchiness
5. It Contains Omega-6 Fatty Acid
Omega-6 fatty acid contains essential proteins, nutrients and anti-inflammatory ingredients that open up the hair follicle and promotes hair growth.
A research conducted in 2015 suggested that a woman taking fish has significantly reduced hair loss and increase its growth.
Grapeseed Oil blends all of these ingredients and applying this oil right into your beard stimulates beard growth.
Benefits of Grapeseed oil
While you grow your beard, you need to condition it. Not only the beard, but you also need to moisturize your skin underneath your beard.
Grapeseed oil is an excellent choice for conditioning because it is locally available, and on top, it prevents dryness, itchiness and beard dandruff. And above all, it softens your beard.
Once you apply this oil, it will tame flyaways and helps you to provide perfect and masculine beard.
Beard dandruff arises when your beard becomes dry. But to prevent it, you can use grapeseed oil. It has an exceptional moisturizing property that keeps your beard moisturized.
What I like about this oil is that it is an organic oil. Thus, it won't harm your beard and skin.
One of the common cause of frizzy hair is also dryness. You can prevent it by using this oil.
Take a few drops of oil into your palm, rub both hands together and apply it all across your beard with your fingers. Massage it in your skin underneath your beard too. Ensure that, you spread oil all across your beard. Ultimately, comb your beard with the beard brush. It totally eliminates frizziness.
Reduces Inflammation and Itchiness
I found that while growing beard, almost all suffers from itchiness. Due to it, they shaved their beard. Those who can tolerate and have an idea to prevent itchiness will have a good and dense beard.
To avoid itchiness, I always suggest you moisturize your beard. To moisturize your beard, you can either use beard oil, beard balm or moisturizers.
If you need a cheap and organic carrier oil, Grapeseed oil is the goto product. It contains essential ingredients that don't only prevent itchiness but also helps to promote hair growth.
If you are already suffering from itchiness, it has ingredients to reduce it as well.
If your beard is dull and dry and wanted to make it shine, then you must try out this organic oil blended with grapeseed.  Along with grapeseed, it contains other ingredients like jojoba, almond, argan and castor oil.
After applying this oil, it not only repairs dryness from your beard but also softens your skin underneath your beard.
It smells vanilla, and I think you will love it.
How To Use Grapeseed Oil? Tips Before Using This Oil
You can use this oil directly onto your face. But before that, over here are some tips!
Initially, you must wash your beard properly. Don't wash your beard with shampoo but use beard wash.
Now you wait until your beard dries out. If you are in a rush, you can use a hairdryer but always blow it in low heat.
Take few drops of oil and, like always, rub it on your palm.
Now, gently apply it in your beard with your fingers. Make sure to apply it in your skin too.
To ensure you apply it all across your beard, comb it. It helps to spread oil all across your beard.
Finally, give a personal touch to your beard.
Cons of Grapeseed Oil – Why Is It Bad?
It is actually not bad, and there are few to none cons of it. Anyone can use this oil. But if you are allergic to it, you must get away with this oil. Thus, I recommend you to do a skin patch test. If any allergies are seen, you must avoid it immediately. If not, you are good to go with this oil.
Some FAQs
Can you use grapeseed oil on your face?
Yes, you can use this oil on your face. It tightens your pores and prevents wrinkles. Additionally,
It works as a sunscreen.
It hydrates your skin.
It Heals acne &
It reduces blemishes from your skin.
Conclusion
I can say that grapeseed oil works like a charm to stimulate beard growth. Not only for the growth, but you can also apply it to keep your beard healthy and moisturized.