Most people want to have a beard. For having a beard, they try different remedies, oils, and vitamins. Perhaps trying all these remedies, they fail to grow it. It's because there is no such product developed yet that start growing beard. Minoxidil is one rare product that promotes beard growth but is not permanent. And I don't recommend exerting it.
If all these products won't work – Does Beard growth oil works? To begin with this, you must beforehand know about your genetics. If your father and grandfather can't grow a beard, then it is useless to try beard oil or any other products expecting that you will grow a beard. Meanwhile, there is another case where it works. It is the case where you have already started growing a beard, but you want to make it look fuller.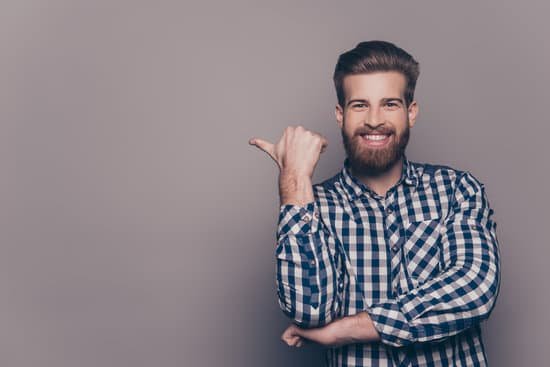 Let's dig it in detail! First, start with
What is beard growth oil?
It is a combination of essential and carrier oils that contributes together to keep your beard moisturized, shiny, and healthy.
Carrier oil is blended into beard oil to hydrate your beard and skin underneath it. Due to this, you will have a soft and moisturized beard. Some carrier oils blended into beard oil are:
Alike carrier oil, an essential oil is also amalgamated into it. The primary purpose of essential oil is to provide a vibrating smell that creates a pleasant aroma around your space. Check the best smelling beard balm here
Is Beard Oil and Beard Growth Oil the same?
Yes, both oils are partially the same because both products inherit almost the same ingredients. However, growth oil tends to have additional ingredients like:
#1. Biotin – It improves keratin structure in your body, and keratin is the best source for growing your hair.
#2. Zinc – It improves the hair follicle and ensures that your hair follicle is healthy. Apart from it, zinc is equally responsible for the production of testosterone that directly implies to development of masculine characteristics that includes beard as well.
#3. Vitamin A – It helps in the production of sebum that is secreted by the sebaceous gland that keeps your hair moisturized.
#4. Vitamin B6 – It helps to generate new skin cells and promotes hair growth.
#5. Vitamin C – It provides strength to your beard that prevents split ends. Here, vitamin C works as an antioxidant.
#6. Vitamin E – It increases the blood flow that makes it easy to grow a beard. Read How to use vitamin E For Beard
#7. Vitamin D – It promotes cell growth that helps to create new hair follicles.
#8. Fish Oil – It contains fat that helps in the production of protein, which is necessary for beard growth.
#9. Castor oil – It increases blood circulation that allows beard hair to grow faster.
#10. Aloe Vera – It contains proteolytic enzymes that stimulate facial hair follicles
These are the ingredients; you need to check to recognize a difference between these two oils.
I am saying to compare ingredients because people even advertise regular beard oil as the beard growth oil that contains no ingredients like biotin and zinc at all.
However, having no such ingredients doesn't mean that it's not a growth oil. Even if it doesn't contain those ingredients, it is considered as a growth oil because
It also stimulates beard growth
Removes itchiness
Softens beard and skin underneath it
Moisturizes beard
Provides pleasant smell
What does it do? Is it effective?
I assure you that if you already have a beard, it keeps your beard moisturized and healthy. It also prevents itchiness and irritation. Additionally, it prevents beard flakes and promotes in stimulating your beard follicles. Thus, it is effective and convenient.
Is it safe to use?
Yes, these oils are safe to use, but I won't say that it is safe for everyone because everyone can't cope up with the chemicals ingredients mixed into it that is common for people having sensitive skin. As a result, they will suffer from allergies and irritation.
Thus, I first recommend you to do the skin patch test before applying it. If no allergies are seen, you can use it.
However, if by any means, allergies are seen, stop using it immediately.
Note: For people having sensitive skin, I recommend you to try unscented beard oil.
How to use it?
It is straightforward to use.
Initially, you need to take a few drops of oil in your palm.
Now, Rub it together
After that, using your fingers, you gently apply it all across your beard.
Massage it in a circular motion for a few minutes so that it goes underneath your beard too.
Comb it with a beard brush. It distributes oil all across your beard.
Ultimately, style it with your favorite shape.
Best time to apply it
I suggest that you apply it only if you have already grown a beard. And the best time is:
When You are facing a dry beard problem – Applying a few drops of it softens your beard, keeping it hydrated and shiny.
When You have a patchy beard – There are many reasons behind patchiness, and one common reason is dead skin cells. If it is the reason, applying this oil removes dead skin cells helping you to grow a beard from those patches.
When You are suffering from beard dandruff – Using this oil not only helps you to remove flakes from your beard but also prevents itchiness and irritation.
When You want to style your beard – Gently apply some drops of oil and comb it with a beard brush to provide the best shape to it.
When You want to stimulate beard growth – While you apply this oil, it goes inside the hair follicle and stimulates it that increases the growth of facial hair.
Conclusion
You grow a beard or not totally depends upon your genetics. If your gene doesn't support a beard, trying any beard product on the earth won't help you to grow it. However, if you already have grown a beard and you want it to be fuller, healthier, and shinier, these products work like a charm.
Thus, I recommend you to know about your genetics first before trying any beard product.
I hope you will like this post. If you have any queries, feel free to contact Bestgroomingtips.com