Essential oils are extracted from exotic plants. They are purely organic! I've personally tried various essential oils and experienced it to be the perfect regimen for beard care. What are the best essential oils for beard growth and thickness!
The best essential oils for beard are:
| | |
| --- | --- |
| Essential Oils | Features |
| Lavender oil | Good for soothing fragrance |
| Eucalyptus | Stimulates hair follicle |
| Frankincense | Moisturizes hair follicle |
| Grapefruit | Vitamin E enriched oil to increase hair growth |
| Tea tree oil | Prevent Dandruff |
| Rosemary | Maintain healthy follicles |
| Lime | Vitamin C enriched oil conditions your hair |
| Lemon | Reduces excess sebum |
| Cedarwood | Treats acne |
| Peppermint | Refreshing smell |
| Ylang Ylang | Treats alopecia |
| Myrrh | Shiny beard |
| Vetiver | Relieves stress |
| Bergamot | Prevents bacterial infection |
| Cinnamon | Removes Beardruff |
| Patchouli | Prevents itchiness |
| Pine | Prevents breakouts |
| Sage | Rich antioxidants |
| Clove Oil | Increase blood circulation |
| Thyme Oil | Prevents infection |
Without further ado, let's talk in detail about it!
20 Best Essential Oils for Beard growth
1. Lavender oil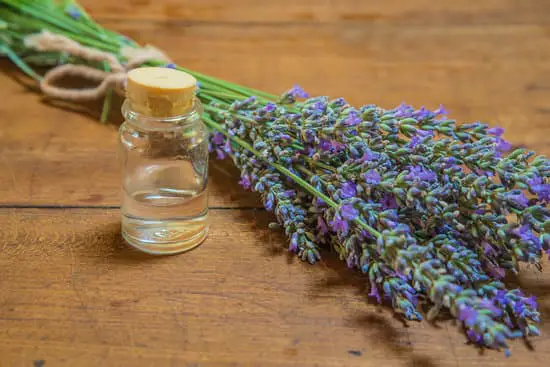 Lavender oil is popularly known for its soothing fragrance. You can use it as a pain reliever, relaxer, and sleeping treatment. What about the beard?
It indeed works for your beard as well.
A study conducted in 2016 on mice shows that hair grows faster and thicker after properly applying this oil.
Thus, I can assure you that it will naturally increase the thickness of your beard as well.
2. Eucalyptus Oil
Eucalyptus oil helps to stimulate the hair follicle gently. As a consequence, blood flow around it progressively increases, directly impacting hair growth.
To know more about it, you can refer to our previous article on Does Eucalyptus increases beard growth? Similarly, for its delightful fragrance, you can also check out another article here.
3. Frankincense oil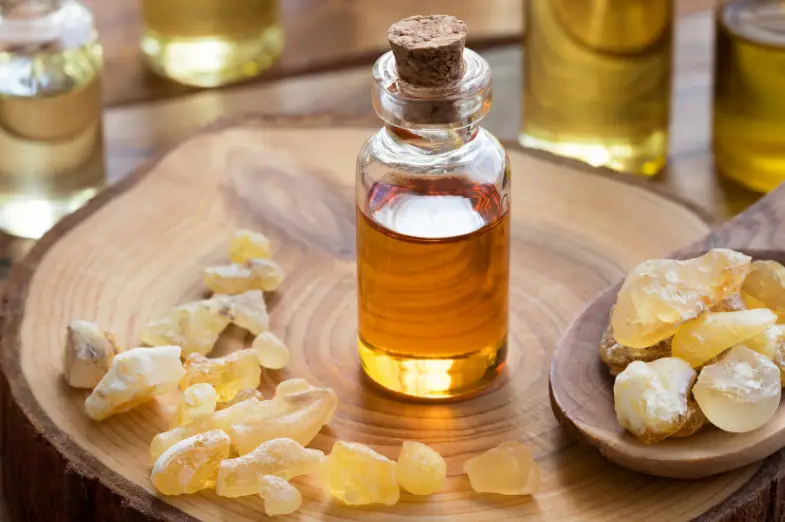 Frankincense oil moisturizes hair follicles that keeps your beard healthy and hydrated. I suggest, if you use frankincense oil do mix it with castor oil to increase beard growth.
Benefits of Frankincense
Moisturizes hair follicle
Stimulate hair growth
Stress reliever
4. Grapefruit oil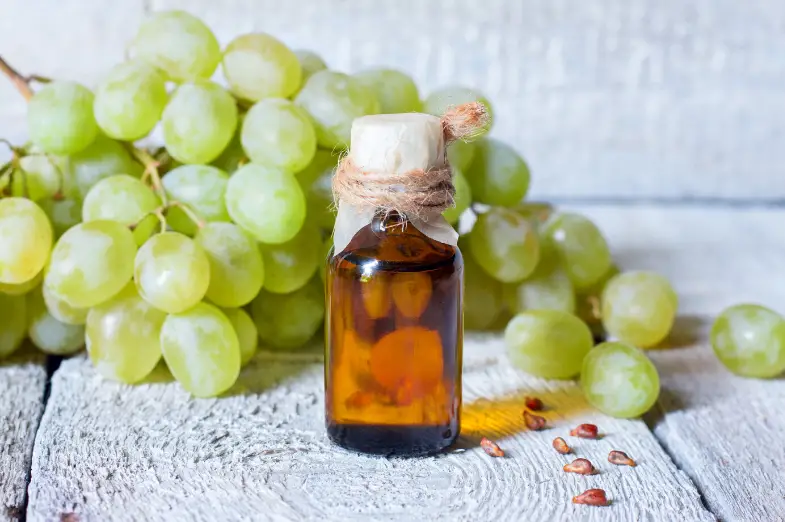 Grapefruit oil is rich in vitamin E and omega fatty acid. Thus, it not only increases the desired thickness of hair but also prevents hair fall.
Apart from that, it conditions your hair to keep it hydrated and shiny.
To know more in specific detail about it, you can review our article here!
5. Tea tree oil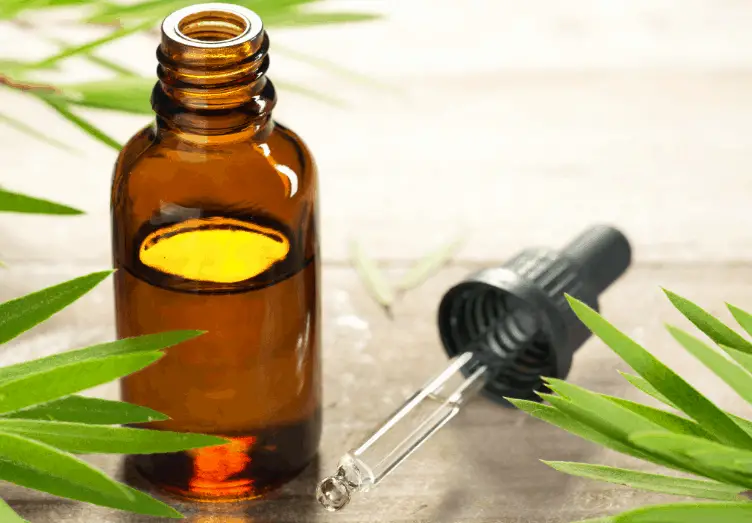 Tea tree oil is the best solution for dandruff. However, there is no scientific evidence that tea tree oil increases beard growth. But it keeps your beard healthy, prevents itchiness, beardruff and bacterial infection.
You can check it out here to know more in detail about it!
6. Rosemary oil
Rosemary oil contains the following constituents:
α -Pinene,
Camphor,
1,8-Cineol,
Camphene,
Limonene, and
Linalool.
These active constituents have a vital role in maintaining healthy hair follicles. As a result, it increases beard growth.
Some other benefits of it are:
Delay grey hair. If you want to reverse your grey hair unanimously, you can check out our article here!
It conditions not only your hair but also the flawless skin beneath it as well.
7. Lime oil
Lime is a fruitful source of vitamin c that ostensibly promotes hair growth. Apart from it, lime works as a conditioner to soften your hair. It also strengthens your hair preventing hair fall.
Note: You can use lime oil with olive oil to get the most impressive result.
8. Lemon oil
If the production of sebum oil is excessive, lemon oil balances it out. It, in return, fades out dandruff keeping your beard healthy.
Note: Excessive use of lemon oil can knowingly cause irritation and allergies. Thus, I suggest you exert it in a mild amount.
9. Cedarwood oil
Cedarwood oil has a woodsy smell that is widely used to relieve stress instantly. Besides that, you can use it in your hair to prevent beardruff and promote hair growth.
Is cedarwood oil good for beard growth?
Cedarwood oil is indeed good for beard growth. Like other beard oil, it enters inside the follicles through the pores and stimulates it, promoting beard growth.
Some other benefits of cedarwood:
It has anti-fungal properties.
It has an anti-inflammatory property.
It can properly treat acne. If you have acne-prone skin, you can check our article on the best beard oil for acne-prone acne.
10. Peppermint oil
Peppermint provides a refreshing smell. In addition to its vigorous smell, it also promotes beard growth. A study conducted on mice shows that peppermint oil works better than minoxidil.
Peppermint oil increases blood circulation around beard follicles, allowing the heavy transport of necessary nutrients to the hair follicles, promoting beard growth.
How to make the best peppermint oil for a better result?
For this, you will need peppermint oil, jojoba oil, and a dropper bottle.
Firstly, fill the dropper bottle with jojoba oil up to the brim.
Now, add around 18-19 drops of peppermint oil to it.
Shake it up.
Hola, peppermint oil is ready for your beard.
11. Ylang Ylang oil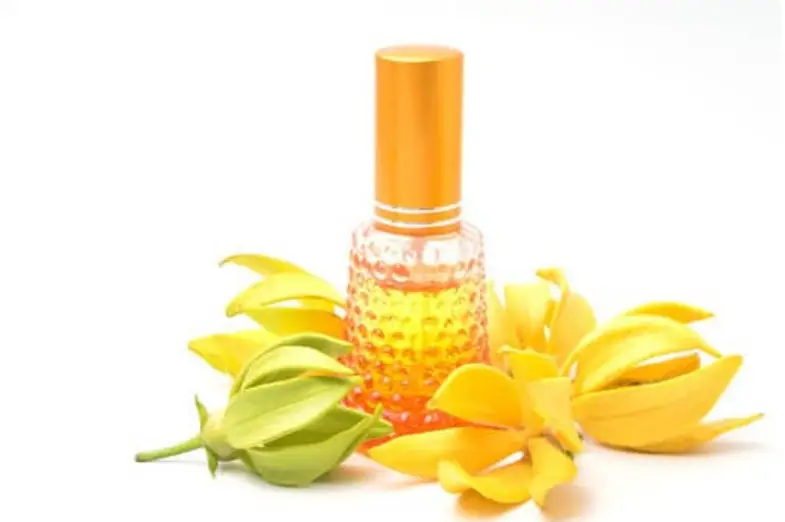 Ylang-ylang aids in providing a great fragrance. To know about its scent, you can check our previous article here!
Regarding its benefit to the beard, it can modestly improve the texture of your beard and repair breakage. Besides that, it reduces hair fall and also stimulates hair follicles for promoting hair growth.
It can also treat alopecia.
12. Myrrh oil
Myrrh oil conditions your beard providing you with a soft and shiny beard.
Some other benefits of myrrh are:
Stimulates hair follicle
Increases blood circulation
Beard growth
Keeps your scalp hydrated
Works against bacteria
13. Vetiver oil
If you have itchy and flaky skin, I will suggest you use vetiver oil. It calms the irritated skin providing you with a numb feeling.
It not only reduces itchiness but also repairs the split end in your beard.
Some other benefits of vetiver oil are:
Relieves stress
Good for insomnia
14. Bergamot essential oil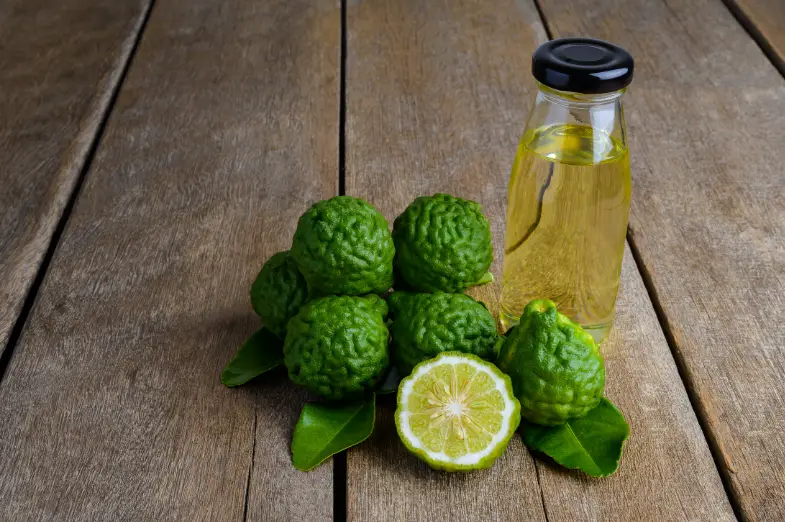 If you have any bacterial infection, you can use bergamot oil to get rescued. It works as an anti-bacterial oil to keep your beard to remain healthy.
A healthy beard will definitely grow thicker and faster.
I like its smell too, which has a citrus-like fragrance. To know more about it, check here!
Benefits:
Promotes hair growth
Reduce inflammation
Has as an antibacterial property
15. Cinnamon oil
If you have an itchy beard, apply cinnamon beard oil – it will calm the itchiness. You can use cinnamon for other various purposes like:
Antibacterial infection
Antifungal infection
Blood circulation
Hair growth promotion
Beard dandruff removal
16. Patchouli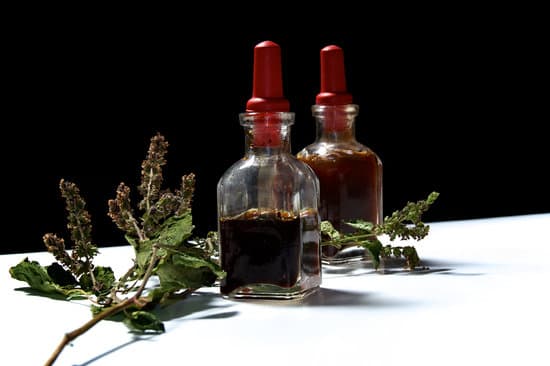 Patchouli oil is also used to prevent itchiness. Moreover, it is used as a good fragrance. If you want to know about its smell, check out here!
Other additional benefits of patchouli are:
Prevents wrinkles
Keeps your skin healthy
17. Pine
Pine is essentially used for skin treatments like itchiness and breakouts.
What about a beard?
You can also use it in your beard. It prevents dry skin and dandruff.
Pine essential oil contains a rich amount of vitamin E. Thus, you can use it to increase the thickness of your beard.
18. Sage
Sage contains abundant antioxidants. Thus, after applying this oil, it can provide the necessary nutrients necessary for beard growth. It directly helps to increase the thickness as well as the rate of beard growth.
19. Clove
Clove oil contains three main ingredients eugenol, eugenyl acetate, and caryophyllene. These ingredients stimulate the hair follicle, impacting hair growth.
Benefits of clove oil:
Promotes beard growth
Increase blood circulation
Provides shine to your beard
Works as a great conditioner
20. Thyme Oil
Thyme oil works to prevent bacterial infection. It can calm irritation, increase hair growth, and prevents hair fall.
Likewise, cedarwood oil, you can also use thyme oil to treat alopecia.
The Role of Essential oil in Beard
The essential oil has a vital role in nourishing, conditioning, and softening your beard, keeping it healthy and hydrated.
Once you properly apply beard oil, it goes inside the follicles through the pores stimulating the hair follicles.
As a result, it increases beard circulation around your follicles.
Now the necessary nutrients necessary for your beard are being transported easily.
Ultimately a lustrous beard grows that is softer, shiny, and above all, healthy.
Side Effects of Essential oils on hair
Some essential oils are heavy in nature. If you apply it directly without diluting it, it can cause irritation and redness. Thus, before applying this oil, I suggest you do a skin patch test first. If you see any allergies, rashes, hives, or dermatitis, you need to stop using it immediately.
Conclusion
There in common are many essential oils that you can typically use in your beard. But before using it, do know about its potential impact! If it is strong, you need to dilute it first with some carrier oils.