Witch hazel is actually a plant whose leaf, bark and twigs are used as medicine. It is useful for cold, fever, and diarrhoea. Additionally, it can also be used as a skin regimen.  For using it in your skin, you need to use Witch Hazel extract. And such extract can be produced from its leaves, barks and twigs.
It is firstly dried out and then distilled that produces a liquid known as Witch Hazel extract. Applying this extract right after shaving soothes your skin, preventing irritation, stops bleeding, and provides a calm effect. That's why Witch Hazel After Shaving is Beneficial.
Let's discuss in detail about it!
Benefits of Witch Hazel After Shaving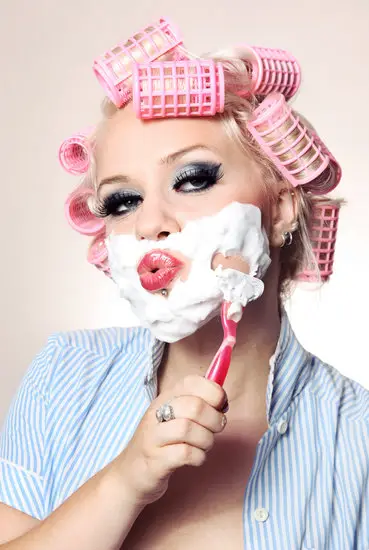 1. Witch Hazel Stops Bleeding
You might cut your skin while shaving. As a result, it can start bleeding but don't worry! You can apply witch hazel to stop bleeding because Witch hazel is a natural astringent that tightens the skin and promotes blood clotting. But use it in moderate amount.
2. Witch Hazel Prevents Irritation and Inflammation
You might suffer from irritation and inflammation after shaving. To prevent from such problem, you can apply a dap of witch hazel to your skin, resulting from providing a more refreshing and calm effect.
Witch hazel contains anti-inflammatory property that reduces inflammation and irritation.
3. Witch Hazel Prevents Fungal Infection
There is a high risk of having an infection if you don't cleanse your wound properly that is actually caused by nicks and cuts. But don't worry about it!
You can prevent infection by applying a few drops of witch hazel to it.  Because Witch hazel contains antiseptic and antibacterial properties
4. Witch Hazel is Alcohol-Free thus best for Aftershave
You can use different aftershave products in your skin, but most of them contain alcohol. And I recommend not to use such products that contain alcohol because it dries your skin.
As an alternate, you can try witch hazel that is natural and is beneficial to your skin.
5. Witch Hazel Smells Good
You can prefer various witch hazel that smells good. Usually, you can find witch hazel with smells like lavender mint, lemon, and rose petal. You can also find unscented witch hazel. If you have sensitive skin, I recommend you to use unscented witch hazel.
6. You can Apply it in Your face, legs, pubic area and armpits Easily
Another significant benefit of using witch hazel is that you can apply it anywhere you like such as your face, pubic areas, armpits, legs and heads. And On top of that, you can apply it easily.
5 Best Witch Hazel Before And After Shaving
If you are looking for a witch hazel for face, T.N Dickson witch hazel is the best choice. It is 100% natural and works best for people having acne. It soothes your skin and on top shrinks the pore. That's why we consider it as the best product for sensitive skin. If you are interested, you can check out the price here.
If you need a witch hazel with the best moisturizer along with the pleasant smell, you can try Thayers Rose Petal witch hazel. As a witch hazel, it not only heals your wound quicker but also aids to keep your skin moisturized. With the addition of rose fragrance, it keeps your surrounding delighted. If you are interested, you can check out the price here.
If you want to cleanse your skin along with to make it soft and smooth, you can try Humphreys Witch Hazel. It is a dermatologically tested witch hazel that works best for dry skin. And I recommend to use it after shaving your beard. It soothes your skin and reduces irritation. If you are interested, you can check out the price here.
If you have sensitive skin, you can try  Thayers Alcohol-Free Unscented witch hazel. It is unscented, and on top of that, it is alcohol-free. Thus, there is no chance of having irritation while using this product. It reduces redness, blemish and inflamed skin. If you are interested, you can check out the price.
If you want to cleanse your skin and searching for organic and alcohol-free witch hazel, then Quinn's witch hazel is the best choice. It contains ingredients like grapefruit, orange and witch hazel. These ingredients contribute to moisturize your skin, preventing dryness. And the soft, crispy and overwhelming scent makes this product more desirable. If you are interested, check out the price
Is Witch Hazel Before Shaving Beneficial Too?
Yes, witch hazel before shaving is beneficial too. It eases your shave preventing nicks and cuts. If you are just a beginner trying to shave without nicks and cuts, this is a goto method for you. Even if you are experienced, you can try this method – you won't regret it.
How to Apply Witch Hazel?
Witch hazel is easy to apply.
Firstly, you will need witch hazel extract. To apply it, you can either use your hand or some pieces of cotton. I suggest you use cotton rather than using your hand.
Now, put a few drops of witch hazel into cotton.
Finally, gently dap it into your skin mainly the shaved areas
Is witch hazel safe for the pubic area?
Irritation and razor burn is a common problem while shaving down there. But using witch hazel, you can reduce half of the problem like irritation, razor burn, redness, inflammation and infection. Therefore, witch hazel is safe for the pubic area too.
Can You Drink Witch Hazle?
Yes, you can drink witch hazel, but you need to remain it to a few drops. It prevents diarrhoea and other diseases.
Witch Hazel Side Effects and precautions
Witch hazel is good to use for most adults. But you must follow some precautions before using it:
You can apply witch hazel directly to your skin, or you can take it by your mouth. But I always recommend to use it in moderate amount.

Because using a higher dose of witch hazel in skin cause irritation
Ingesting higher dose of witch hazel by your mouth damage your liver and kidney.

Children can also tolerate it on the skin, but you must keep away the witch hazel from the sight of children
If you are pregnant and breastfeeding, you need to avoid it.
Conclusion
It is much beneficial to use witch hazel after shaving. However, using it before shaving is also equally helpful. If you use it before shaving, it helps to smoothen your shaving experience preventing nicks and cuts. Meanwhile, using it after shaving soothes your skin, reduces irritation, stops bleeding and also moisturizes your skin.
We have researched many witch hazels and among all T.N Dickson remains the best. This research is solely based on its ingredients, price and rating.
I hope you will like this post. If you have any queries regarding this post, feel free to contact Bestgroomingtips