There are different methods for applying garlic to your beard. Some rub it directly onto their beard by mixing it with other oils, whereas some ingest raw garlic or garlic capsules. You can use it however you like. Thus, in this post, I will briefly talk about what you need to know about garlic and beard growth.
The best way to use garlic is by mixing it with coconut oil and black cumin seed. Apart from it, you can also eat it directly. It increases blood circulation and promotes beard growth.
Of course, this might not work for everyone. However, I will help you to provide the most valuable insight into using garlic to your beard.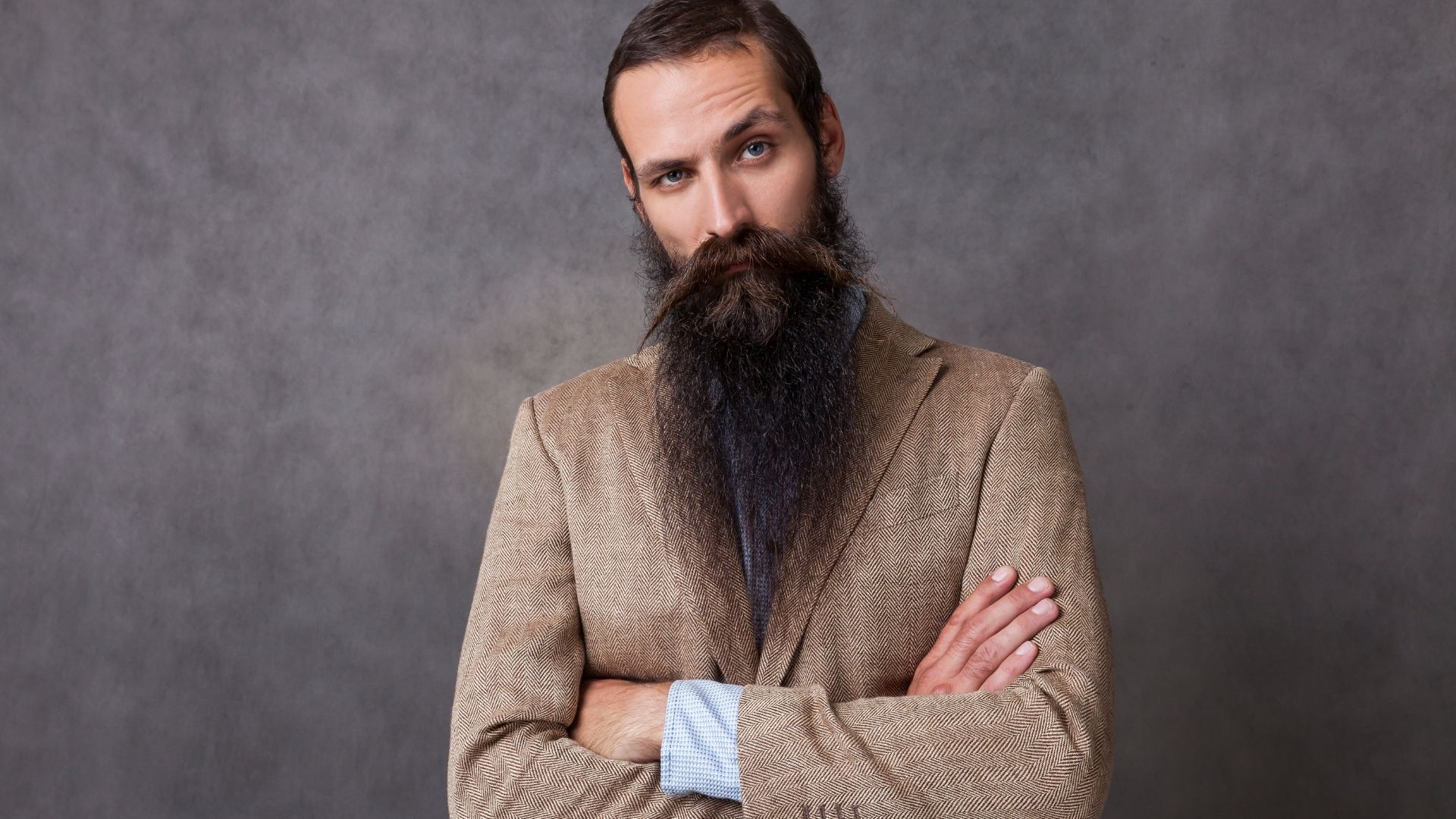 #1 Using garlic with Lemon, Coconut oil, and Black Cumin Seed
Lemon contains nutrients like citric acid, calcium, and magnesium that are useful for promoting beard growth. It also strengthens your beard and prevents split end.
Coconut oil contains a nourishing property that nourishes your hair. Additionally, it prevents itchiness and heals the irritated skin beneath your beard.
Black cummin oil prevents dry and brittle hair.
While mixing all these contents, it will provide a fantastic result.
How to use garlic for beard growth
#1. Initially, you need to cleanse your face with sterile water. Dab it with a towel and make sure your face is dry before applying any paste onto it.
#2. To begin with,  you will need a lemon and garlic
#3. Cut a lemon into two halves and extract one half into a bowl
#4. Take Garlick and peel its skin.
#6. Grind the cloves and make a paste of it.
#7. Add the paste of garlic into a bowl containing lemon juice.
#8. Add one tablespoon of coconut oil
#9. Take black cumin seed and grind it
#10. After grinding, add one tablespoon of its paste and mix it together in a bowl
#11. Ultimately, apply it on your beard
#12. Massage it in a circular motion for a few minutes
#13. Leave it for 15 minutes
#14. Rinse it with clean water
This is the proper way of applying garlic onto your beard. You can use this method twice a week.
You will definitely perceive changes in your skin as well as in your beard implementing this method.
#2 Using garlic with Aloe Vera, Vaseline, and Vitamin E Capsule
Another method of applying garlic is by mixing it with aloe vera, vaseline, and vitamin E capsule. Here, aloe vera nourishes your hair and keeps it hydrated.  Vaseline locks in the moisture that prevent dryness. And vitamin e capsule promotes beard growth and prevents beardruff.
How To Apply?
#1. To begin with, you will need garlic, aloe vera, vaseline, a bowl, and a vitamin e capsule
#2. Take garlic, peel its skin and make a paste of it and put it in a bowl
#3. Add 1/2 tablespoon of vaseline
#4. Add one tablespoon of aloe vera juice as well
#5. Cut one piece of vitamin e capsule and pour it into a bowl
#6. Mix it well
#7. Ultimately apply the paste
#8. Let it sit for about 20 minutes
#9. Wash it with fresh water.
#3 Using garlic with olive oil
Garlic also blends well with olive oil that provides exceptional results to your beard.
Olive oil contains vitamin E that strengthens the beard.
For more information,
How to apply?
#1. For this, you will need extra virgin olive oil, garlic, and a bowl.
#2. Take garlic, peel it, grind it, and put the paste in a bowl
#3. Take two drops of extra virgin olive oil and pour it in a bowl
#4. Mix them together
#5.  Evenly apply all across your beard
#6. Let it sit for 20 minutes
#7. Wash it with lukewarm water
#4 Using garlic with onion juice
For beard alopecia,  garlic with onion juice works best.
How to apply?
Firstly, make a paste of garlic and mix it with onion juice.
Apply it in the bald spot
Leave it for 20 minutes.
Wash it with clean water
You will definitely see an improvement after seven days.
#5 Ingesting raw Garlic & garlic capsules
You can also ingest raw garlic, and this is by far the best way to use it. Doing so increases blood circulation and stimulates beard growth.
If you don't like to eat raw garlic, you can also try garlic capsules. If you are interested, check out the price at Amazon.
Does garlic increase facial hair growth?
Although garlic increases blood circulation, there is no proof yet to show that garlic increases beard growth.
Beard growth is a genetic problem. If it is so, garlic won't work for you for beard growth.
Whatsoever, if you have some bald patches in your beard, it might work because it increases blood circulation and might stimulates beard growth in that area.
For beard growth, mainly – blood circulation, nutrition, digestion, and rest are necessary!
Benefits of garlic – Is it good for beards?
#1. Garlic contains magnesium, antioxidants, Vitamin B6, and sulfur compounds. The sulfur compound increases blood circulation and stimulates beard growth. Antioxidants protect your skin from ageing. And magnesium provides a shiny beard.
#2. When garlic juice is applied to your hair, it causes a tingling sensation. Due to it, there will be early termination of telogen and the start of anagen hair. As a result, you will transiently see the beard growth. However, there is no scientific proof in it.
#3. Garlic is rich in vitamin C that keeps your beard healthy.
#4. It also boosts the collagen production
#5. It also prevents beardruff.
Side effects of garlic
#1. Irritation and allergic reaction
If you have sensitive skin, it might cause a tingling sensation, irritation, and allergic reaction. Thus, I recommend you do a patch test before applying it to your beard.
Wrap up
Finally, you can apply garlic on your beard along with some essential oils. It will definitely help you to provide a shiny beard.
You can use any method described above to apply it to your beard. However, it is not sure that any of the methods will help to grow a beard.
But there is one guarantee that garlic increases blood circulation and can stimulate beard growth.