What is a pomade for beard? Pomade is nothing but a greasy, thick and gel-like substance that has greater hold to tame flyaway hair of your beard and moustache. You can also use it for styling your beard.
So, is pomade good for beards? To unravel this, you need to know about the ingredients upon which it depends, which is either water or petroleum-based. Water-based pomade is like hair gel that you can use but will dry up your beard. In contrary to it, petroleum-based pomade is more greasy and difficult to wash out. 
Let's discuss in detail about it!
Is Pomade Good For Your Beard?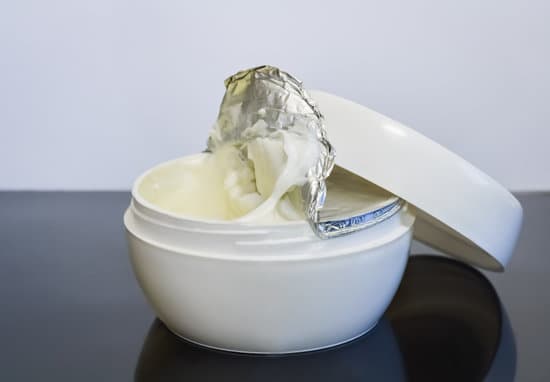 You can use it if you have an unruly beard. Although it put your beard in good shape, I won't recommend using this product because
As discussed above, water-based pomade dries out your beard. Additionally, if you use this product, you will also suffer from itchiness and beard dandruff as well.
Furthermore, it can be easily washed out; hence no longer stays in your beard for a long time.
In contrast to water-based pomade, petroleum-based pomade is greasy and difficult to wash out.
However, the benefit of using this product is that it settles down in your beard easily; As a result, your beard weight increases. Along with its weight, the hold also increases that helps to keep your beard look masculine.
Beard pomade containing ingredients like beeswax and shea butter can cause acne because these are the comedogenic ingredients that block the pores. Thus, if you want to use beard pomades, I recommend you need to choose pomades that contain less comedogenic ingredients.
Overall, I would say, Pomade is not good for beards.
Does pomade work on beard?
Yes,  pomade works on beards. Meaning that it helps to keep your beard look flawless – no flyaway beard hair along with the perfect moustache.
How to use pomade?
Pomade is easy to use.
Firstly, wash your beard with beard wash. Why you need to wash your beard is because it removes dirt from your beard. On top of that, it softens your beard.
Make sure that you also wash your skin underneath your beard. Doing so, softens your skin as well. But while washing your face, don't scrub it too hard because it can cause irritation.
Promptly after that, you gently need to pat your wet beard with a towel to dry it up.
After your beard is dried, you can scrub some pomade from its container with the help of finger.
Rub it in your palm and gently massage it in your beard.
As soon as possible use a beard brush to comb it. It spreads product all across your beard. Additionally, it helps to provide shape to your beard.
What are the best pomades for beard?
Before buying any beard pomades, you need to check out the ingredients of that product. If you have sensitive skin, I suggest you use scentless pomades. Similarly, if you have acne related problems, use pomades with no comedogenic ingredients.
Over here, I have mentioned some of the best pomades for beard – check it out:
Rocky Mountain is the water-based pomade that you can try out to test its firmness. It works great for a curly beard. You just need to apply a few amount of pomade, and right after applying it, you will see the consequence of having a good looking and perfectly shaped beard.
As being a water-based product, it has no such greasiness, but the downside of this product is that it will be easily washed out. It has a mild fragrance which I think you will love it.
The great feature of this product is that neither is it too greasy nor too oily but has an excellent hold. Thus, it quickly straightens your beard and keeps it in the perfect shape. With its stagecoach scent, it keeps you as well as your surrounding mesmerizing.
If you have a frizzy beard, then it would be the best choice to use jack black wax pomade. Because it conditions your hair as well as smoothens it.
Another best thing I like about this product is its ingredients.  It contains natural ingredients like tea tree oil and sage leaf that works positively to reduce irritation and inflammation.
Mythical Pomade is a water-based product that you can use on any type of hair which is one of the outstanding features. It has neither too soft nor too powerful scent.
Simply applying this pomade gives you an outstanding look in addition with the vivid smell of its fragrance.
Zeus works on any type of beard whether is it short or medium, thick or thin, you just need to apply a scoop of it into your beard, and it will show its effect. I like this product also because of its ingredients. Mostly, natural ingredients like aloe vera, jojoba are blended into it. Thus, it keeps your hair healthy.
Apart from it, it has a strong fragrance with notes of flower and citrus, which I think you will love it.
Some Beard Pomade Alternatives
Some of its alternatives are:
Beard Oil – You can use beard oil if you need a soft hold. It keeps your beard shiny and healthy.
Beard Balm – For a stronghold, you can try beard balm. You can use it if you have a long beard.
Beard Butter – Beard butter has mild hold thus spreads quickly all across your beard.
Some FAQs
Can you use pomade on short beards?
You can use pomade on any beard. But I don't recommend it to use on short beard because it is used to tame flyaway hairs which you often won't have in the short beard.
Does pomade work for beard growth?
If it contains natural ingredients like castor oil, aloe vera, argan oil, cayenne pepper it will help to stimulate the growing process. But there is no evidence that it will help in beard growth.
Conclusion
Pomade is hard, greasy like hair gel that helps to style your beard. Although it helps in styling your beard, I don't recommend using this product because it can cause more harm rather than good to your beard and skin. It can cause irritation, beard dandruff, dry up your beard and many more. Thus I recommend you to try its alternatives.
I hope you will like this post. If you have any queries, feel free to contact Bestgroomingtips.