Black Man has especially frizzy and wavy hair that is difficult to comb and maintain. That is when they want to straighten it. Once it is being straightened, it looks sleek and on top easy to maintain. So, how can a black man straighten his hair?
The best way to straighten black man hair is by using a flat iron. You can equally use an electric hot comb. Another method is by using a relaxer. Additionally, you can also try keratin Brazilian hair treatment.
Without further ado, let's check!
How Can A Black Man Straightened His Hair?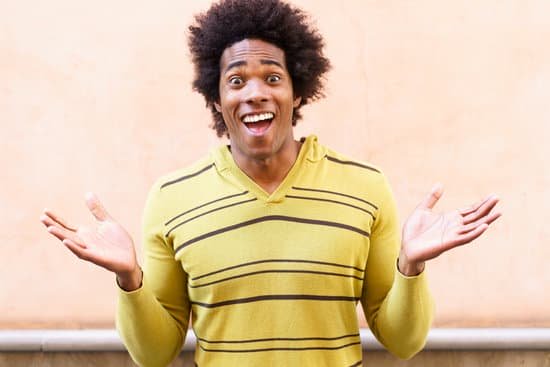 1. Using Flat iron
A flat iron is one of the best tools a black man should try to straighten his hair. It is straightforward to use, and the result is praiseworthy.
If you are straightening your hair using a flat iron, I always recommend you try Babyliss pro. It works exceptionally well in thick hair, which in the case is suitable for afro hair. It has 50 different heat settings. One feature that I like the most about this flat iron is that, even if you use this iron at the temperature of 450, it doesn't burn your hair.
For more info, you can check it out here!
How To use it:
To begin with this, you firstly need to shampoo your hair. Additionally, you can condition it too. It prevents your hair from heat, and it also ensures to retain essential nutrients in your hair.
After washing your hair, you evenly apply hair balm all across your hair. It eases the straightening process.  But make sure that the balm you applied reaches all across your hair.
To make sure that it reaches all across your hair, you need to comb it.
Now its time to apply heat protectant spray. You must apply this spray because it prevents your hair from being damaged. But before applying this spray,  you must wait until your hair gets dry.
Finally, you can run flat iron in your hair to straighten it. But don't run it until your hair gets dried from hair protectant spray.
Note:
Straighten your hair in a small section. If your hair is curly, you need to comb it immediately after straightening your hair.
Benefits
It turns frizzy hair into a straight hair
It provides stupendous shine to your hair
It lasts for about two days.
Precautions
Don't use extreme heat. I suggest you straighten your hair in moderated heat.
Make sure that your hair is dried before running flat iron to it.
Always use heat protectant spray.
2. Using Electric hot comb
You can also use an electric hot comb to straighten your hair. These electric combs look exactly like a hairbrush. The only difference between these two is that it gets heated that once run through your hair straightens it.
For me personally, I love using a ceramic heating brush because it doesn't melt and on top, it provides sleek hair quite quickly. On that account, I recommend you try this Hair Straightener Brush. The best feature of this brush is that you can use this brush as a beard straightener too.  Thus, using this brush, you can either straighten your beard or straighten your hair.
For more info, you can check it out here!
How to use:
To use an electric hot comb, firstly plug it in and place it in the heat resistant surface.
Now, set the temperature according to the type of your hair. I suggest you put the temperature to its lowest. However, for thicker or coarse hair, it might not work. At that time, you will need to set its temperature to its highest.
Once it gets heated, you place comb nearby your scalp and comb a few sections of your hair from the roots to the end of your hair.
While doing so, make sure that you don't touch your skin because it can burn it.
You need to repeat it multiple times to get the best result.
Once you comb all your hair, you can unplug the comb.
Advantages:
It is faster than a flat iron and can straighten your hair on the fly.
3. Hair Relaxer
Black Man can also use hair relaxers to straighten their hair. A hair relaxer is basically a chemical that permanently changes the texture of hair, leaving them straight.
The pros of using a hair relaxer over straightener is that it lasts for about 6-8 weeks, which is longer than any straightener available in the market.
But after using a relaxer, you need to take good care of your hair. Not taking care of your hair can result in damage like breakage of hair…
How to use:
I recommend you go to the beautician to apply a hair relaxer because if it is not applied properly, it can totally damage your hair.
If you really want to try it by yourself, here is the method:
You first need to apply a protein conditioner before one week of applying a hair relaxer. Similarly, You also need to constantly apply hair oil for two weeks. It prevents your scalp and hair from chemicals present in the relaxer.
Now before applying the relaxer, you need to partly separate your hair using the comb. It protects your scalp, and at the same time, it eases to wash your hair.
Finally, apply relaxers all across your hair.
Let it sit for about 10-15 minutes.
Ultimately, wash your hair with shampoo.
Benefits:
The hair relaxer permanently changes the texture of your hair, thus removing tangles and wavy hair.
3. Keratin Brazilian Hair treatment
Keratin hair treatment is a semi-permanent hair straightening treatment that smoothes frizzy hair resulting in it to provide a shiny look. It needs to be done by professionals. You can also do it on your own, but while doing it by yourself, don't expect the same result as that of done by professionals.
The advantage of it over others is that it lasts for about six months. But it is really costly that costs you around $500.
These are the best ways to straighten African American hair. It is easy to straighten, but to keep it straightened for a long time is quite difficult. Over here, I'll discuss
How to maintain Straightened Hair?
You will need to wash your hair every day to prevent buildups.
You need to moisturize your hair once a week. For so, you can use a hair moisturizer or protein conditioner.
I also suggest you use lightweight oil in your hair.  You can try Creme of Nature Argan oil.
Before going to sleep, you need to wrap your hair in satin and in every morning comb it with wide teeth comb.
I recommend you that once you straighten your hair, don't apply heat until the next straightening season.
If you want your straightening to last for a long time, I suggest avoiding water-based products.
Conclusion
American African people have wavy and frizzy hair that looks well; however, if straightened gives a more decent look. I have discussed four ways to straighten hair. For me, the best method is using flat iron and keratin hair straightening treatment. Using a flat iron is a budgeted option, but If you have more budget, I definitely recommend you try keratin Brazilian hair treatment.
After straightening hair, its maintenance is a must. It decides how long it will last on your journey!
I hope you will like this post. If you have any queries, feel free to contact us!