So, what will you do if you are running out of shaving cream? Do you shave your coarse hair without any other alternatives? If you are shaving without any alternatives, you are doing completely wrong.
When you shave your beard without any lubricating agent, it might lead to terrible wounds. On that account, you must lubricate your skin first before going to shave it.
Why do you need to use shaving cream or its alternatives?
It lubricates your skin.
It prevents irritation
It reduces razor burn, cuts, and nicks.
It softens your hair.
It includes Moisturizing property.
Thus, in this post, we will discuss the most appropriate alternatives to shaving cream. These alternatives cost less, yet the outcome of these products is satisfactory.
How to shave without Shaving Cream?
Let's identify how you can shave your beard without shaving cream! These are the best shaving cream alternatives.
1. Soap and Water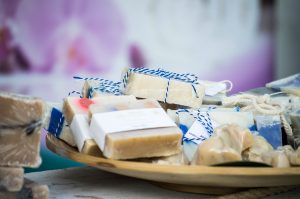 Soap is one of the first alternatives to shaving cream. It is more economical and is available in anyone's bathroom. While in a hurry, you can also use soap to shave your beard.
It provides a useful result as compared to shaving cream. It prevents cuts by some percentage.
How to apply?
Initially, wash your face with water.
Scrub soap in your face
Eventually, the foam produces in your face.
Use water frequently to create more foam.
When you feel it's enough to shave your face, you can use the shaver.
2. Coconut Oil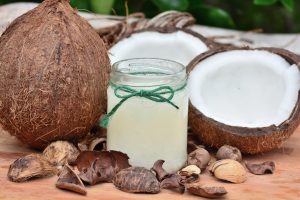 Coconut oil contains different vitamins to make your face glow all the time. The antifungal and antibacterial property included in this oil makes it suitable to shave. Additionally, it lubricates your skin and helps to decline the friction between the shaver and your face.
How to apply?
Gently apply coconut oil to your face and neck.
Subsequently, use the shaver to shave your beard.
It's remarkably simple and more effective. These oils are natural and make your skin smooth and comfortable.
3. Hair Conditioner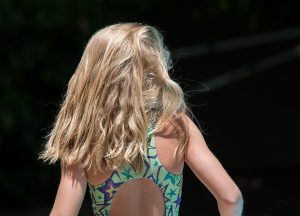 Believe me or not! Conditioner also works perfectly to shave with no nicks and cuts. It gives a smooth and clean shave, which significantly reduces razor burn. However, your skin might get dry after using conditioner due to chemical ingredients mixed into it. Therefore, you need to use the best moisturizer to prevent it from dryness.
How to apply?
Take some amount of conditioner and apply it to your face
Use little water to make it feasible.
Right after applying conditioner, you can shave using the shaver.
4. Baby oil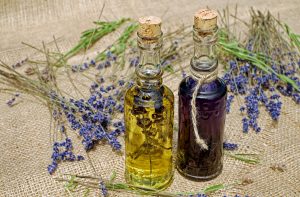 If you have baby oil in your bathroom, it is also the best alternative to shaving cream. You can use baby oil for a comfortable shave.
You can use this oil in the same way as coconut oil. It moisturizes your face as well as lubricates your skin to provide cut-less skin.
Benefits of baby oil
It removes the dead cell from your skin.
It unclogs the pore
Heal the wound effectively.
5. Shea Butter
Shea butter is normally used as a moisturizer. However, if you are running out of shaving cream, you can use shea butter as an alternative as well.
Shea butter contains a high concentration of fatty acid, which is indeed good for the skin. Applying a shea butter across your skin and gliding razor into it prevents nicks and cuts.
Apparently, after using shea butter, you don't need to use a moisturizer or any other lotion in your skin.
Benefits of Shea Butter
It prevents itchiness
It reduces razor bumps and burns.
It moisturizes dry skin.
6. Raw Honey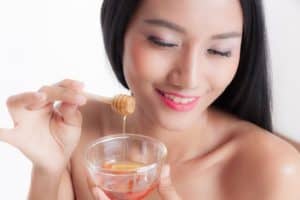 Raw honey as an alternative is also a good idea. It's way too sticky, and sometimes you might not like it. If the honey is too thick, you need to mix a little amount of water into it.
And using this honey across your skin prevents razor burn. But after using it, you must feel sure that you have cleansed your razor correctly. Due to its sticky nature, it might stick at the blade. Sticking this honey into the blade for a long time decreases the sharpness of it.
Benefits of Raw Honey
It moisturizes your face.
It contains anti-bacterial protection.
It prevents aging.
7. Peanut Butter
Peanut butter is thick and so creamy – it's delicious to eat with a sandwich. These butter are also a substitute for shaving cream. It prevents razor bumps and burns.
Meanwhile, after you shave your hair using this butter, it's a mess to cleanse the razor. It's sticky, and it stuck at every corner of the razor. Thus, you must rinse the shaver properly with proper concentration.
Benefits of Peanut Butter
It prevents dry skin.
It slows down the aging process.
It reduces wrinkles
8. Aloe Vera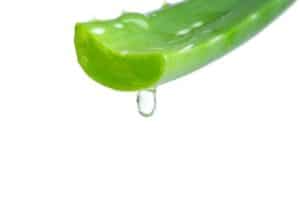 Aloe vera contains antifungal and antibacterial ingredients. It is the best alternative and can prevent itchiness, infection, and razor burn.
How to apply?
One piece of aloe vera is enough to shave the beard. However, for shaving legs, you need more pieces.
Peel the upmost part of it with the help of a knife.
Apply the juice into your skin
Finally, shave your hair with a razor.
9. Kitchen Soap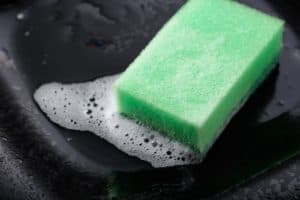 You can also use kitchen soap, but it won't produce more lather than the shaving cream. The lather produced by it is mostly not enough but prevents cuts.
You can use kitchen soap only if you need a desperate shaving. I would suggest you not use kitchen soap if you have other alternatives.
10. Body Lotion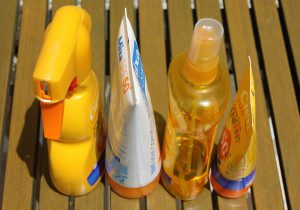 Last but not least, alternatives to shaving cream are Body lotion. It generally moisturizes your face and enhances the glow of your skin.
Besides, the lotion lubricates your skin. When you swipe your razor blade along with your face, it will prevent cuts because of the layer created by body lotion on your face. When you swipe your blade, the coating prevents your skin from getting cuts.
Is it Bad To Shave without Shaving Cream?
Of course, it is bad to shave without shaving cream. Shaving cream produces foam and lubricates your skin to prevent cuts, which contain essential ingredients to prevent razor bumps and burns, infection, and itchiness.
However, sometimes, when you lack out of it, you can try out its substitutes.  You can also shave with just water, but there is a high chance of having cuts.
Conclusion
Conclusively, shaving cream is one of the vital products during shaving. It is recommended to use shaving cream during a shave. But when you run out of shaving cream, you can use different alternatives present at your home.
Taking care of your skin, you can use a different product like soap, hair conditioner, body lotion, etc.  These are the best alternatives to shaving cream.
However, if you feel that these products are working against you, stop immediately using them.
If you have any queries related to how to shave without shaving cream, feel free to drop your comments below.