Some people have patchy beards, whereas some need to shave daily due to professional work. It is hectic to shave regularly, right! As follows, they desperately want to uproot it permanently. And the question inevitably arises as to How to remove beard permanently?
Beards can be removed permanently. One prevalent method is laser treatment. Another is Electrolysis. There are home remedies as well to shed your facial hair permanently.
Without further ado, let's check
Best Ways To Remove Beard Permanently
Laser Treatment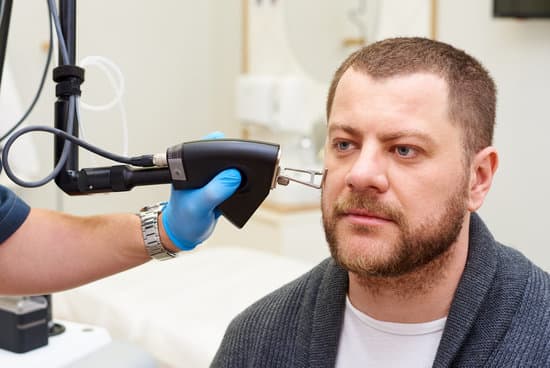 Laser treatment is one of the standard methods to remove facial hair. If you have decided to remove your beard, I recommend you do Laser treatment because it is straightforward and long-lasting.
It is somewhat painful, but it is not that you can't tolerate it. During this treatment, you may feel mild pain.
The process of this treatment is short, which takes about 30-60 minutes.
Talking about its price, it is relatively inexpensive and is affordable.
For this treatment to be done, a specific beam of laser light is used to destroy hair roots. It won't completely destroy hair follicles but, in fact, destroy hair roots. Thus, multiple treatments are required to remove hair completely.
It works effectively with people having light skin and a dark beard. It doesn't disseminate the significant results in people possessing blonde hair. Meantime, it works satisfactorily for dark skin tones, but Nd: Yag laser is needed to be used.
How much does Laser Treatment Cost?
The cost of laser treatment altogether depends upon the amount and texture of your facial hair. But  I can assure you that it is inexpensive than other therapies. For shedding hair in your neck area, it can cost you up to $90-$100.
How painful is Laser Treatment?
Frankly speaking, it is painful. You will endure the pain of the rubber band slap in your face. However, professionals use cool air spray or gel to calm down the irritation.
How long will Laser Treatment take?
It isn't a lengthy process. It takes exactly about 30-60 minutes, depending upon the amount of your hair you are removing.
How much hair is removed?
It depends on you. Some may want to remain their mustache; some want to remain goatee, whereas some want to remove their hair completely.
Electrolysis
Electrolysis works significantly well, but it is exceedingly expensive and painful. Therefore, for me, Electrolysis is always the second option. You can opt for electrolysis only if you find laser treatment to be less effective.
In this method, hair follicles are completely destroyed. A small needle is penetrated into the hair follicle, and it is being destroyed by using chemicals or heat. While doing so, you may experience agonizing pain. Thus, electrologists might give local anesthesia to you.
It is the most effective beard removal solution but moreover has some downsides too.
It is extremely painful and is costly.
It can't be completed in a single session. One session takes about 20 minutes to an hour. At that particular time, only a fraction of the skin is covered. Thus, for it to be completed, it may take around a year or maybe more.
How much does Electrolysis cost?
It is one of the most costly treatments that range between $50 to $125 per session.
How long will Electrolysis take?
One session takes about 20 minutes to an hour.
How much session is needed to remove hair completely?
It depends! It takes an entire year, even if you do it on a weekly basis.
Laser Treatment Vs. Electrolysis
| | |
| --- | --- |
| Laser Treatment | Electrolysis |
| It is less painful | It is extremely painful |
| It takes less session than electrolysis | It requires more session |
| One session is expensive. But while comparing the overall session, the laser treatment is cheaper. | One session is cheap, but in the overall session, it is expensive. |
| It has good results. | It has a significant &  long-lasting result. |
| It slows down hair growth. | It completely stops hair growth. |
Hair Removal System
A hair removal system conceivably is another method of eliminating facial hair that shrinks hair roots. But it is not much effective!
Hair regrowth is practically impossible after shrinking its roots, but it depends upon the effectiveness of the product you are using.
The benefit of using a hair removal system over other methods is that it is painless.
Using Home Remedies
You can also try natural remedies to remove unwanted hair permanently. The advantage of using home remedies is that they are less allergic and somewhat less tender. On the flip side,  it is not as effective as electrolysis and laser treatment.
To begin with this, you will need:
Sugar
Lemon juice & honey
Oatmeal
Turmeric
Wheat Bran
Now, mix all these mixtures and make a paste of it. Gently apply this paste and let it sit for about 30 minutes. At the last moment, peel the mask. While peeling, it removes hair. But it is not guaranteed that it permanently removes hair.
Why Do Men Want to Remove Facial Hair?
There are various reasons men want to remove their beards. The first reason I see this is because of professionalism. People who work in the Corporate sector aren't allowed to wear a beard.  Thus, they need to shave their beard regularly. Meanwhile, it is hectic to shave every day. Thus, they choose to remove it permanently.
Male to Female transgender people who convert their sex by clinical procedures also want to remove their beards permanently. A person who becomes female doesn't like to have a beard, right. So following this method, they get rid of unwanted hair for a lifetime.
Women who have excess production of male hormones grow a thick and dark beard.  Thus, they prefer these methods to remove facial hair.
Side Effects of Beard Removal
You may observe mild swelling to redness in your skin
Skin pigmentation may change. It is highly possible in people having black skin tone
Blistering, scarring, and bruising in your skin is possible
If you have sensitive skin, an allergic reaction is also possible
It is also possible to have an eye injury. Thus, you need to careful while doing these treatments
Conclusion
You can try different methods like laser treatment, electrolysis, and some natural remedies to remove beards permanently. It can remove beards, but you also need to keep in mind that it has some downsides too. If you have sensitive skin and are allergic to it, you need to take precautions before doing it.
I hope you will like this post! If you have any queries regarding this post, feel free to contact us!